Access Advisors Provides Proven Capacity Management and Contact Center Solutions
Access Advisors is a national healthcare advisory firm dedicated to providing comprehensive solutions for patient access challenges in today's healthcare environment. We partner with both large academic medical centers or individual departments and practices to execute proven solutions that transform the patients' experience and access to care. Our mission is to help our client partners build cost effective solutions that provide an outstanding patient and provider experience.  We achieve this goal by developing actionable strategies and tactics that leverage technology, process, and people to optimize structure and operations.
Clients retain us because we are highly experienced in business process optimization techniques and bring clients a sustainable competitive advantage in the marketplace through our unique combination of real world implementation success, a critical external vantage point that provides industry best practice benchmarking, and innovative strategies to resolve critical challenges. Our professionals deliver expertise born from working directly with healthcare leaders and providers across the industry to shape and implement best practices within a multitude of environments and cultures.
Capacity Management and Scheduling Optimization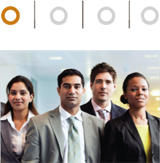 Access Advisors partners with our clients to resolve inefficiencies and operational practices that impede capacity and inhibit the ability to deliver care. We identify strategies to recognize high impact patient appointments and prioritize provider access. This process eliminates leakage of high dollar opportunities and provides an immediate impact to the bottom line.
• Increase Provider Productivity
• Reduce Appointment Lag
• Individual and Industry Performance Standards
• Appointment Optimization and Management
• "Green Light Access" Priority Scheduling
• Consolidate Master Scheduling Services
• Same Day / Priority Access
• Appointment Reminder Systems
Contact Center Development and Management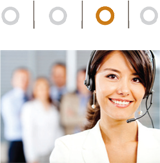 Access Advisors reviews the current state of our clients' operations, provides industry best practice contact center analysis, and assists in the design and implementation of performance optimization techniques. We also identify key strengths and challenges that will impact the degree of success in sustaining operational performance. Access Advisors partners with clients to deliver innovative solutions with industry best practice standards to transform patient access operations.
• Contact Center Management Structure Review
• Contact Center Development and Consolidation
• Practice Integration and Partnership
• Provider Protocol Development
• Process and Performance Optimization
• Standards and Adherence
• Workforce Management
• Customer Service / Quality Management
• Technology Platforms
Patient Access Project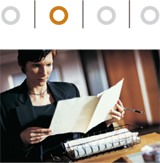 Access Advisors provides superior onsite project management to ensure that milestones and timelines are prioritized to meet project objectives. Our project managers adapt Access Advisors patient access approach to the unique business environment and culture of each client.
• Scope Management and Project Deliverables
• Resource Coordination
• Issue Resolution
• Stakeholder Communication
• Quality Assurance
Patient Access Playbook
™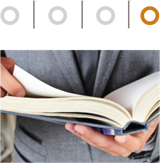 Access Advisors offers our clients a proprietary roadmap for health systems to transform access in the ambulatory enterprise. Our Patient Access Playbook™ allows us to navigate access solutions in capacity management, appointment utilization, and contact center operations. Using this unique set of processes, tools, scorecards, organization designs, and execution strategies, Access Advisors partners with clients to implement the steps needed to provide high performing, patient centric, access to care.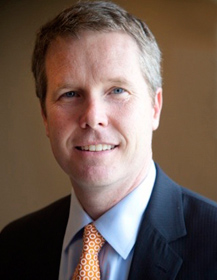 Brent Bizwell is the founder and principal of Access Advisors, where he advises numerous health systems each year on access strategy and operations. Brent is a proven change agent providing a unique ability to deliver sustainable solutions by integrating his extensive consulting experience gained during his tenure at Arthur Andersen Consulting with his extensive provider experience gained during his tenure with Emory Healthcare. Brent brings innovative tools to his clients to expand provider capacity, optimize appointment utilization, and develop industry best practice call centers.
Prior to founding Access Advisors, Brent served as the Director of Operations for Emory Healthcare in Atlanta, GA.  During his tenure with Emory, he was able to achieve ambitious goals including: consolidating over 160 call center agents across 30 departments, consolidating all capacity management functions across the organization, and greatly expanding provider capacity to achieve one week access in >95% of departments.
Prior to his tenure at Emory Healthcare, Brent was a Senior Manager with Andersen's Healthcare Business Consulting practice, where he advised numerous high profile clients including: Duke University Health System, Geisinger Health System, HCA Healthcare, Mount Sinai Medical Centers, New York University Hospital, North Shore-LIJ Health System, and Vanderbilt University Medical Center, among others.
Brent presents at several national conferences each year, is a frequent guest lecturer at Emory Rollins School of Public Health, has authored numerous articles on innovative access practices, and was a special contributor to "It's Your Call: Mastering the Telephones in Your Medical Practice. Authors Elizabeth Woodcock, MBA, FACMPE, CPC, and Deborah Walker Keegan, PhD, FACMPE.
Brent received his Bachelors in Health Information Management, and received his Masters in Business Administration from Emory Goizueta Business School.
If you would like to explore how Access Advisors can be of assistance and uncover the solutions that will optimize your practice, contact us today at 404.973.0060.
Our Prestigious Client Partners
Access Advisors' extensive work in developing tailored solutions for the premier medical centers in the nation uniquely qualifies us to advise organizations large and small in patient access strategy and operations.